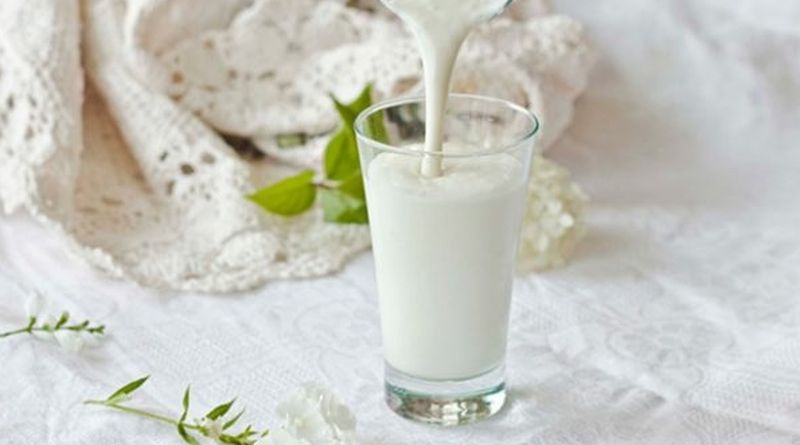 A draft of the 2020 Federal Dietary Guidelines released this week affirms dairy's role in a healthy diet beginning at 6 months of age and continuing thereafter. The final version of the report is expected to be released in mid-July.
«In addition to maintaining three serving of dairy per day, the Dietary Guidelines Advisory Committee (DGAC) found strong evidence pointing to positive health outcomes from dairy foods,» says a statement from the International Dairy Foods Association (IDFA). «In fact, a diet including low-fat and fat free-dairy, legumes, whole grains, fruits and vegetable is considered the ideal, healthy dietary pattern for all ages.»
Other findings:
The Guidelines recommend small amounts o dairy foods, along with fruits, vegetables, nut and seed products and whole grain products beginning at 6 to 12 months and thereafter. It notes that for toddlers, dairy foods are a particularly important source of vitamins and nutrients.
The Guidelines dispel misinformation about dairy's link to asthma, and that there is no association between a mother's dairy consumption and the development of asthma in her children.
New evidence strengthens dairy's role in maintaining bone health in adults.
Again, the DGAC found no link between the consumption of dairy foods and breast cancer.
Most of the DGAC guidelines recommend the consumption of low-fat or no-fat dairy products. This has raised the ire of dairy nutritionists, who say newer studies have found either neutral or beneficial effects on chronic disease risks, regardless of fat levels.
In a letter to Barbara Schneeman, chairwoman of DGAC, sent earlier this week, the National Milk Producers Federation said: «We are concerned that a number of well-recognized studies appear to have been excluded from consideration [in the new guidelines]… This [failure] will represent a lost opportunity to share newer science with consumers, health professionals and policy makers and contribute to ongoing confusion about the healthfulness of dairy.»