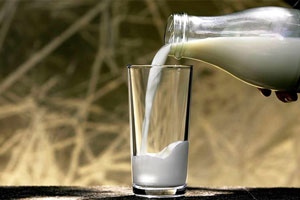 Raw milk prices in Ukraine as of March 27 remained unchanged since the Association of Milk Producers conducted preliminary monitoring on March 13. But on the spot market, milk still became cheaper by 0.19 UAH.
This is reported by the analyst of the Association of Milk Producers Georgii Kukhaleishvili.
The average purchase price of Extra Grade milk was 12.18 UAH/kg excluding VAT. The price range for this grade in farms varies from 10.84 to 12.80 UAH/kg. Prices for Extra Grade milk have not changed over the past six weeks.
The average price for Higher Grade remains unchanged — 12.18 UAH/kg without VAT. In farms, the order of prices for such milk ranges from 10.00 to 12.10 UAH/kg, as per the results of the previous monitoring.
For the third month in a row, the average price of Grade I has remained at the achieved levels — 11.67 UAH/kg without VAT. The minimum price in farms was 10.00 UAH/kg, and the maximum was 11.90 UAH/kg. The price range for Grade I also remained unchanged.
The weighted average price of three grades remained at the level of 12.01 UAH/kg, the same as three weeks ago.
However, as reported by market operators, the price of raw milk on the spot market as of March 27 dropped by 0.19 UAH. From April 1, processors plan to lower purchase prices for Extra and Higher Grades so much that the maximum value will be 12.00 — 12.10 UAH/kg without VAT.